Porcelain veneers
Inlays & Onlays
Crowns
Porcelain Veneers
Veneers
Are your teeth stained, chipped, or not aligned on top of each other? Veneers are a good treatment option to consider because they look like natural teeth and don't require a major procedure. Veneers can also be used to close small gaps when braces are not suitable. If one tooth is slightly out of position, a veneer can sometimes be fitted to bring it into line with the others.
Here is how they work:
A veneer is a very thin, tooth-coloured piece of porcelain (like a false finger nail, but more durable) that is bonded on top of your own tooth.
Based on your needs, the shape and size of the veneers can be adjusted to make your teeth overall look longer and or closer together.
You can have just one veneer fitted or a whole set, known as a smile makeover.
Life benefits
Simple and quick solution to improve the cosmetic appearance of teeth.
Long-lasting smile enhancement.
Natural-looking restoration.
Metal-free Inlay
Inlays & Onlays
Decayed or chipped teeth can often be repaired with white composite fillings that look natural, however if the damage is too substantial, particularly on the back teeth, then an inlay or onlay would be recommended. Inlays or onlays can be made from a number of strong materials such as metals or ceramics.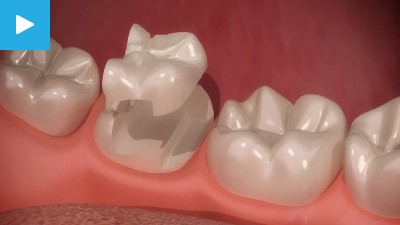 Metal-free Onlay
An inlay is a small filling that fits into the biting surface of a tooth. An onlay covers a larger area of the tooth and is better suited to bigger cavities. Gold was traditionally used for these types of restorations. However, in recent times hard-wearing tooth-coloured porcelain has become a more popular choice of material. This is a more aesthetic way to restore the teeth and creates a more natural-looking smile.
Here is how they work:
After an impression is made of your tooth, the inlay or onlay will be made in a dental laboratory by a technician.
While these are being made, you will wear a temporary filling. When your inlay or onlay is ready we will bond it into place using a special adhesive, after removing the temporary filling. Your restored tooth will not only look like a real tooth but also function like one, allowing you to bite, chew and eat without any discomfort.
Life benefits
Crowns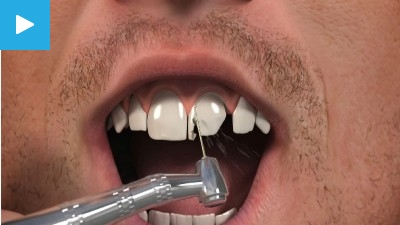 Bonded Crown
A crown is a type of dental restoration used to fix teeth that have been broken, weakened by decay or contain a very large filling. Crowns can be made of different materials, such as all ceramic crowns, full gold crowns and porcelain bonded dental-crowns-southfields.
Here is how it works:
The tooth that needs restoring is prepared and an impression is taken.
A crown is made in the dental laboratory to fit the tooth precisely and match the neighbouring teeth.
The crown fitted securely on top.
A crown could be a good solution for you if you have some discoloured fillings and would like to improve their appearance. Crowns can be used to replace these to give you a more appealing smile. Additionally, if you have had root canal treatment you will need a crown to protect or cap the restored tooth, allowing you to eat and bite down on it as if it was a real tooth. Crowns are also used to anchor a bridge or denture firmly in place in the mouth.
Life benefits
Strengthens remaining tooth structure.
Natural-looking restoration.
Functions like a real tooth, so you can bite and chew as usual.